A few weeks ago I had the privilege to document the wedding of L&J from Belgium, who trusted me to be their wedding photographer.
I had already introduced you with L&J when I photographed their engagement session in Luxembourg. Today I'll show you some of the best moments of their wedding.
The wedding preps: getting used to your photographer :
The 'first-look'
As a wedding photographer, I like to organize a first-look between the bride and groom. It allows me capturing this unique moment in the way I want. This time we've kept it simple and it was done in front of their house with their closest friends and family surrounding them.
The wedding ceremony at the Manage's city-hall
A nice city-hall with a very large bay window bringing lot of light on the newlyweds.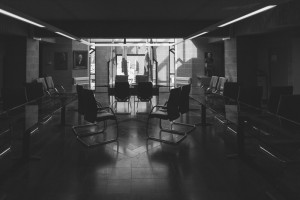 The bride was apparently well-known from the local administration as someone very strict and critics about the various issues that can arise within a small town. Obviously the mayor did not hold a grudge against her, but that led to some great laughing moments !
The secular ceremony
There was no religious ceremony but a secular and private ceremony was organised. There were a few speeches interspersed with musical interludes. Very emotional indeed.
Cocktail and Wedding party at the Ancienne Bascule of Haine-Saint-Pierre
We then hit the road towards the coktail venue, a beautiful ancient building converted into a wedding venue.
For the group photos I had suggested a Braveheart to the newlyweds ! The concept is simple: on one side the groom with all the male guests and on the other side, the bride with all the female guests. Both groups try to intimidate each other, pretty much like warriors in the Mel Gibson movie. Then they run towards each other while screaming.. all in good mood of course ! Great success !
Bride and Groom Portraits
We took advantage of the cocktail to shoot a series of portraits in a nearby parc.
The wedding party
Je remercie les mariés de m'avoir fait profiter du délicieux dîner, ça fait toujours plaisir après une journée bien chargée! Le dîner a été ponctué par des discours très émouvants et souvent drôles, notamment celui de la grand-mère!
I have to thank L&J to let me enjoyed a delicious diner. It was a relief after such a long day ! The diner was sparsed with emotional, sometimes funny, speeches !