For this first post I wanted to introduce you with places where I love to photograph wedding couples.
Finding the right place in Luxembourg
Finding the right place to shoot your wedding photos can be pretty daunting.
More often than not, the bride and groom choose to leave that up to their photographer. Just make sure that the places she suggests match your personal taste, or you might end up being disappointed.
Indeed, the shooting place is much more than an simple background. It gives the general atmosphere to your photos – public parc, urban, country-side, seaside, unordinary places, possibilities are limitless therefore it is important to discuss it with your photographer before the wedding day or before the Trash the Dress session.
The Philharmonie, a modern place for your wedding photos
So I'm starting out this series of articles with the Philharmonie, the Luxembourg Opera, located in the Kirchberg district.
This building has a modern architecture and it is very photo-friendly indeed. Its white colour gives it a classy touch and at night, streetlights make its shape stands out. The stairs and ramps surrounding the building offer a great dynamic for your photos.
Moreover, the Kirchberg district has a strong visual identity and offers modern and quite homogeneous buildings.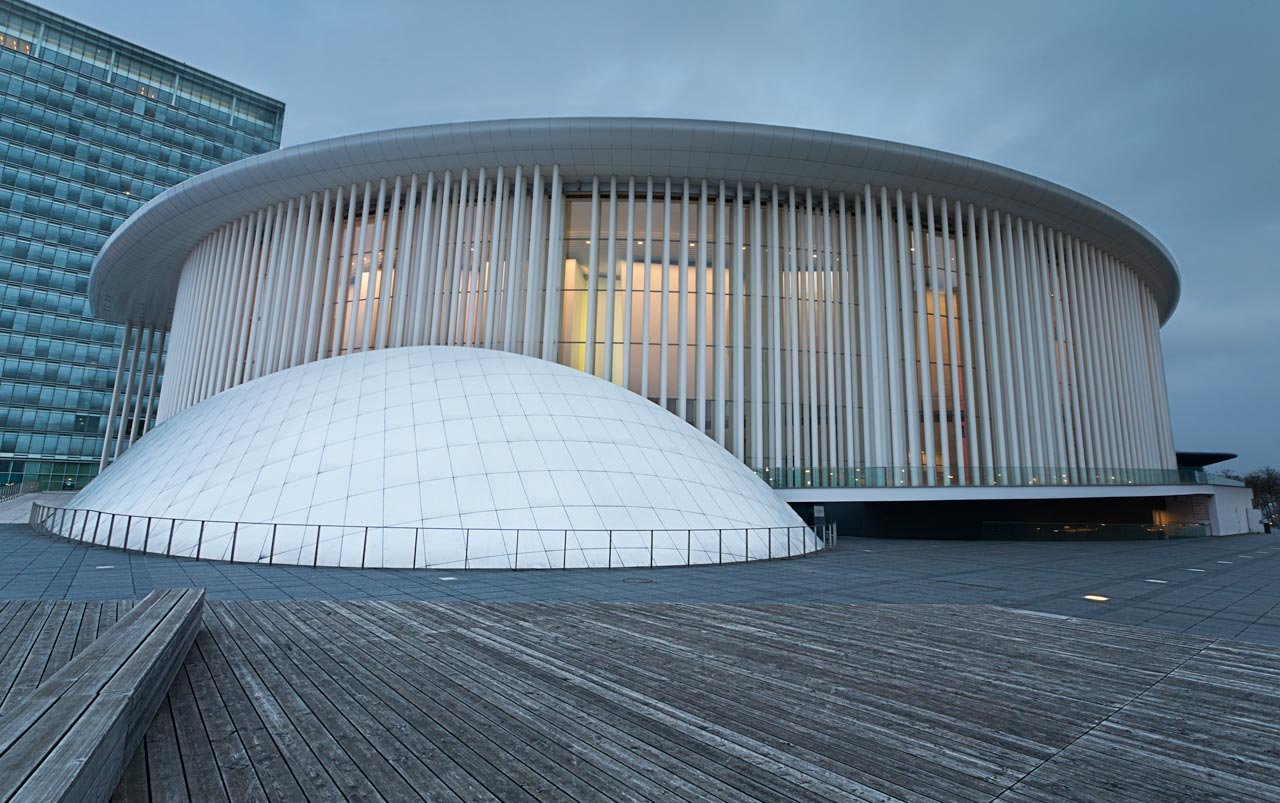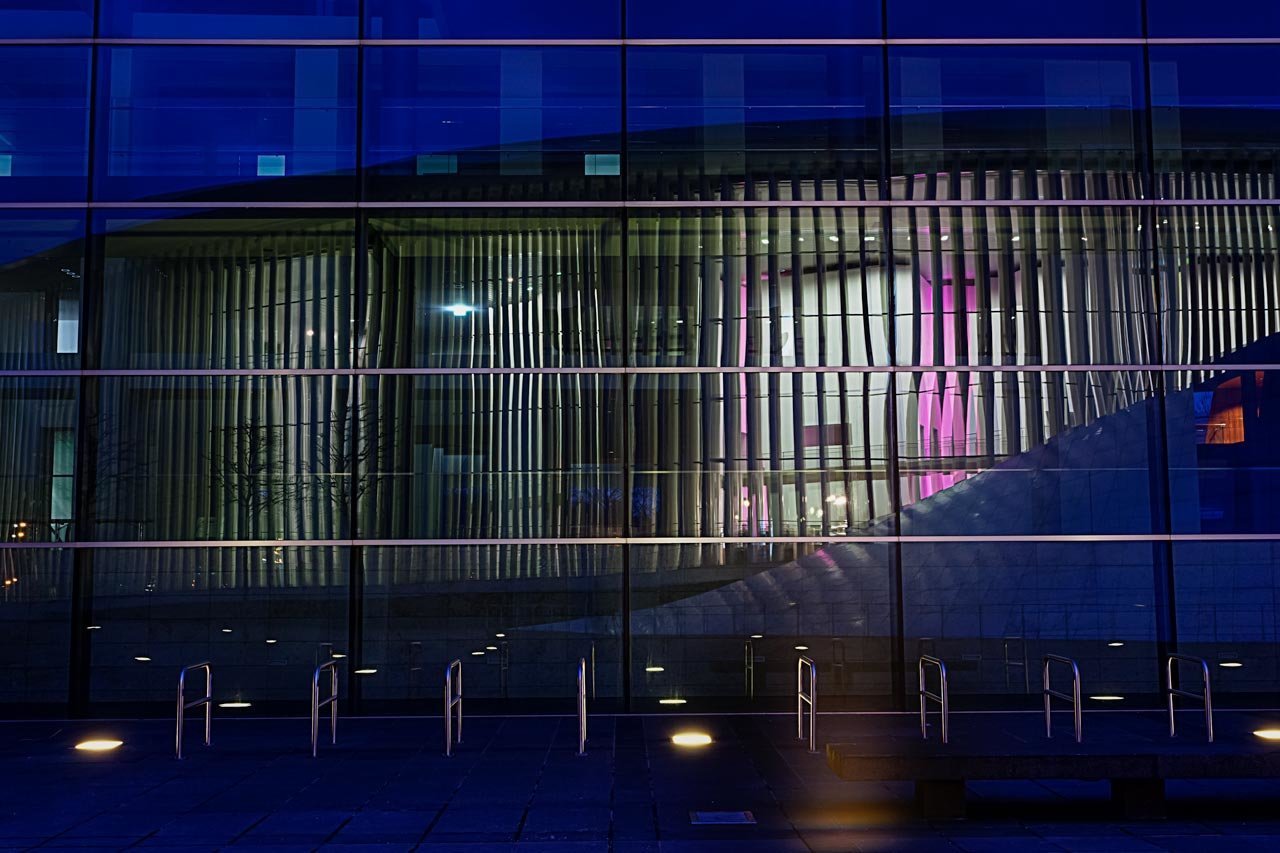 Luxembourg-city and the Grund
I know, I could have started with Luxembourg-city ! But as a wedding photographer, I think this choice is not as obvious as it sounds.
In the city centre you are exposed to people's eye
How often do you come across a wedding couple being photographed in the streets of Luxembourg-city or in the old part, known as the Grund ? It does not happen that frequently.
It can indeed be intimidating to be exposed to public's eye, especially when you are dressed up in a wedding dress. You will definitely be noticed. So don't choose this kind of place if you are shy, unless you come early on a Sunday morning. That is possible if you opt for a Trash the dress session for instance.
Your photographer will know about the best locations
But having said that, a stroll in Luxembourg-city will allow you to get very nice wedding photos. The town offers a lot of contrast with a nice blend of old buildings and modern structures. Old stones will make the bride's dress standing out. The town also has some spectacular viewpoints on the Grund and the Alzette river. This is the perfect location for romantic pictures.
You will find some example photos of engagement sessions that I've shot in this area over the last year.